At Oak Farms Flower Outlet, we have a passion for flowers and birthdays, so we thought it would be a great idea to combine the two! We all know our birthstones but do you know your birth flower? Well November babies, this post is dedicated to you and your flower is the Chrysanthemum !
Chrysanthemums, or "mums" is a must in your autumn arsenal. This flower native to Asia and northeastern Europe, comes from the daisy family and it's name means "gold flower". In the Chinese art culture, the chrysanthemum was used to represent autumn, which means this flower will be a great addition to your bouquet during this season.
Just like all November babies, your birth flower is very unique and diverse. Ranging from puffy poms to quill flowers, there is a Chrysanthemum to satisfy your taste. The plant features dark green leaves and large flowers, most commonly in yellow, pink, red or white.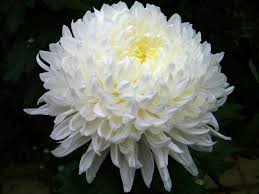 Did you know that the Chrysanthemum symbolizes the qualities of optimism and joy? If you know a loved one, friend or boss with a November birthday come on into Oak Farms Flower Outlet and spread the joy of Chrysanthemums!
Fun Fact: Chrysanthemums are the flower of choice to give on 13th wedding anniversaries. So if there are any husbands out there wondering what to buy their wives, we've go just the thing for you !